Questo sito o gli strumenti terzi da questo utilizzati si avvalgono di cookie necessari al funzionamento ed utili alle finalità illustrate nella cookie policy. Può conoscere i dettagli consultando la nostra privacy policy qui. Proseguendo nella navigazione si accetta l'uso dei cookie; in caso contrario è possibile abbandonare il sito. X

Mangrove, a resource to protect
---
Promote mangrove participatory conservation in Mecufi and Metuge coastal area, Mozambique
Protection of fragile environments: the community at the forefront
---
Mangrove forests are extremely precious ecosystems: they are fundamental allies against coastal erosion, and represent a real barrier that protects villages and communities from tsunamis. Furthermore, they carry oxygen, host several marine species and offer birds a safe place to reproduce. They also represent as a "warehouse" of carbon, which helps mitigate the negative effects of climate change. In the Cabo Delgado District all this is at risk: in the coastal areas of Mecufi and Metuge we work to protect mangrove forests through an integrated strategy.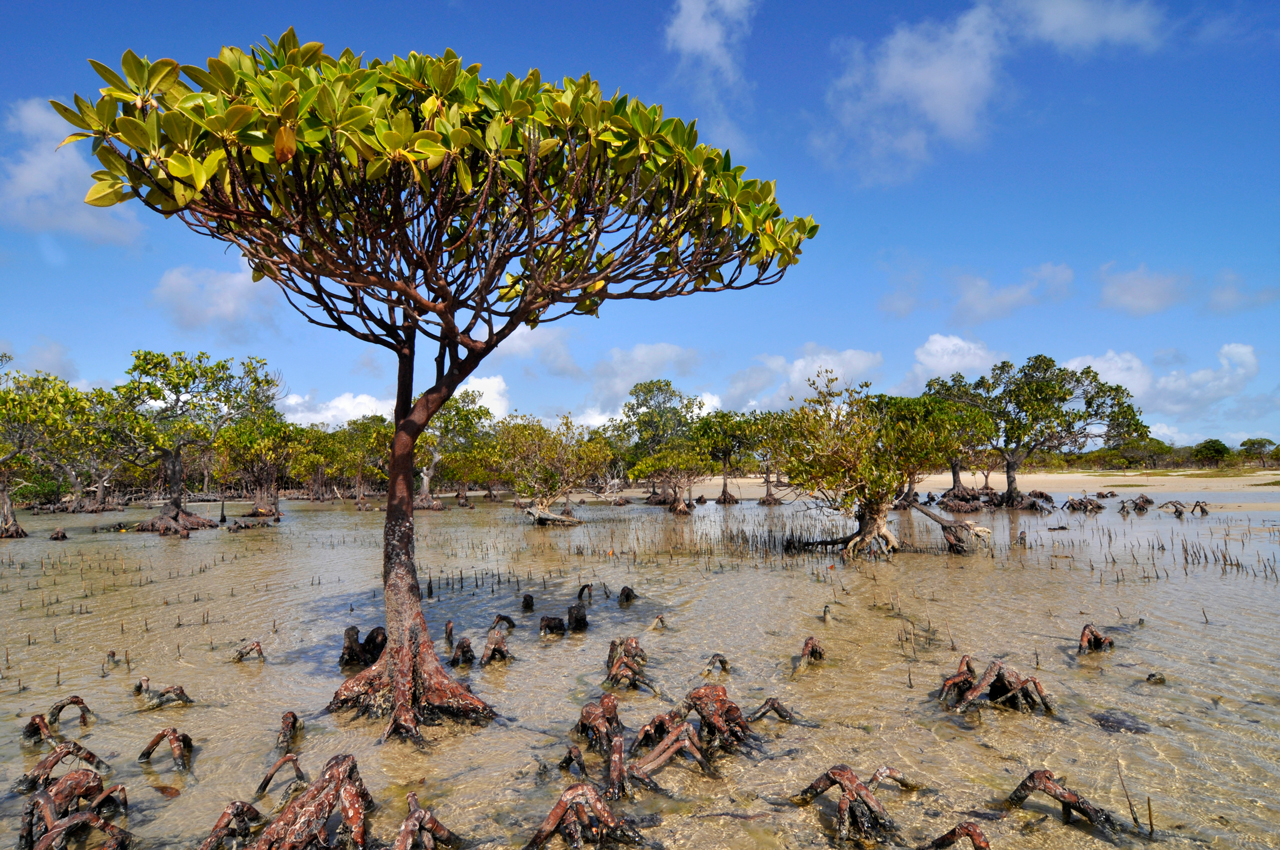 Thanks to the support of the Audemars-Watkins Foundation, we are committed to reduce climate vulnerability and protect natural resources in the province of Cabo Delgado. In this area the consequences of climate change are increasingly severe and extreme. To meet this challenge it is necessary to strengthen the skills of local institutions. We do this by developing guidelines for participatory and sustainable mangrove management, in order to offer appropriate knowledge and tools to ensure the conservation of the coastal environment.
In this project the active involvement of communities is crucial: together we study and implement pilot actions for the protection and requalification of mangroves, through the creation of forest nurseries and direct planting activities in selected areas. In parallel, we offer specialized training on income-generating activities that can be developed in this ecosystem such as aquaculture and beekeeping, thus responding to the needs of families.
The first step for environmental conservation is awareness: for this reason an awareness raising campaign will be promoted, targeting 6 villages and the students and teachers of their schools.
With one goal: to find concrete and replicable solutions in order to protect essential ecosystems for the conservation of biodiversity, and for the survival of entire populations.