Questo sito o gli strumenti terzi da questo utilizzati si avvalgono di cookie necessari al funzionamento ed utili alle finalità illustrate nella cookie policy. Può conoscere i dettagli consultando la nostra privacy policy qui. Proseguendo nella navigazione si accetta l'uso dei cookie; in caso contrario è possibile abbandonare il sito. X

The power of education
---
Schools are essential places for growing and learning processes: make them suitable for the needs of students is fundamental. We installed photovoltaic systems in 20 Secondary Schools in the Arusha Region, in Tanzania, in order to improve educational standards and reduce the gap between rural and urban communities.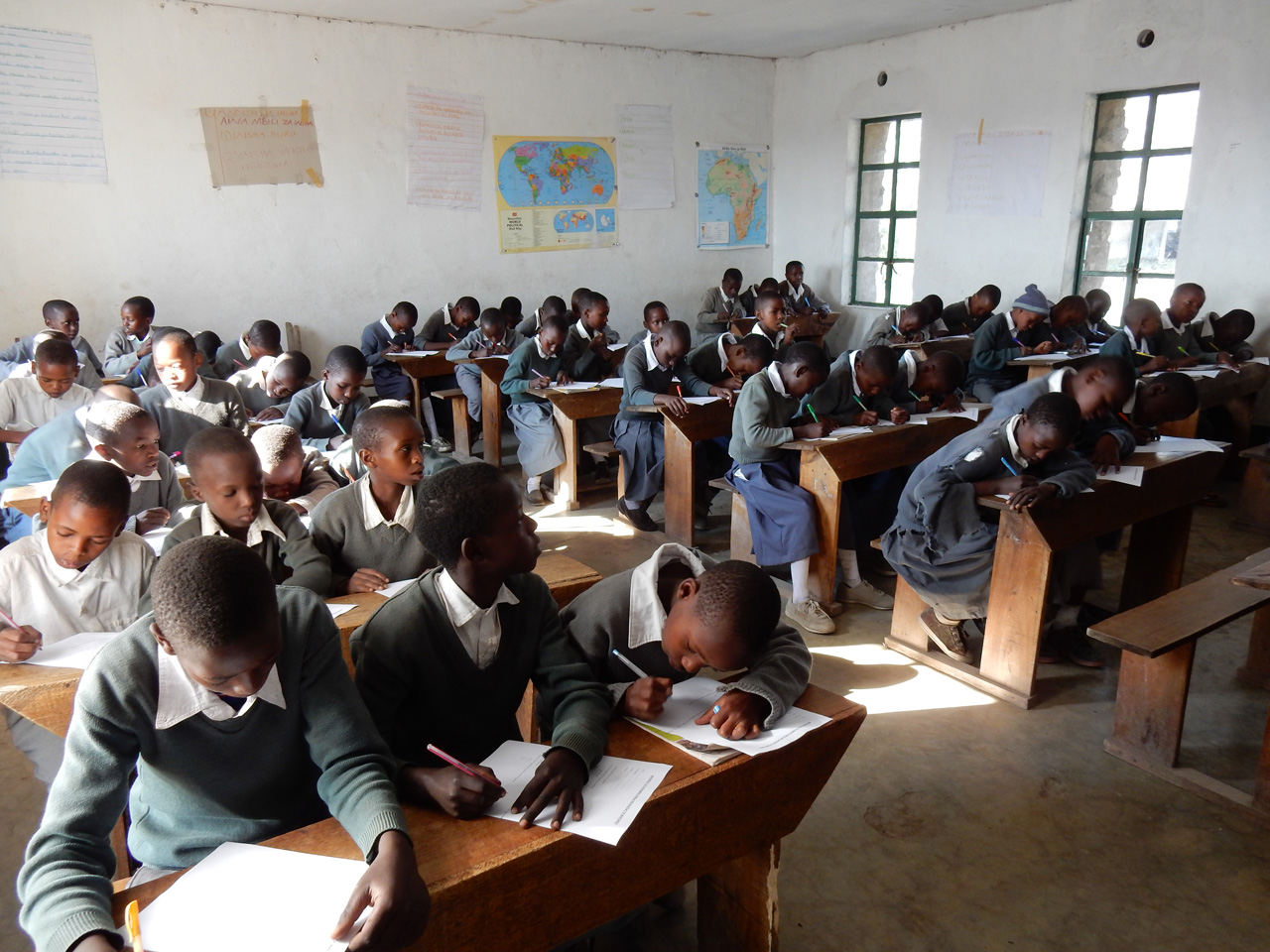 In the Arusha Region more than 100 Secondary Schools have no access to electricity services. Classes and dormitories have no illumination and students use kerosene lamps which are harmful for their health and dangerous due to fire risk. There is no electricity for external lights, that makes it easier for felons and thieves to break in at night. Electronic devices, when available, cannot be used because of the lack of electrical power.
An affordable and sustainable energy source is essential for the security of the students and in order to improve the educational standards. This is why we decided to invest on solar energy, by installing photovoltaic systems in 20 secondary schools in the Arusha Region: a more sustainable and cheaper solution compared to diesel and generators supplied by the Government, that produce energy just for a few hours a day.
Photovoltaic systems are supplied by Solar Wave, a social enterprise for rural electrification which contributes to strengthen the skills of local technicians. Today, thanks to this project, 15,000 students can rely on light and energy power that guarantee equal educational standard and therefore the opportunity to build a better future. The access to energy make also available educational tools such as internet and, consequently, important information on crucial issues: gender equality, HIV prevention, environmental protection.
An innovative and sustainable solution, that can guarantee long-term benefits for more and more people. An investment for the students of today and the ones of tomorrow.