Questo sito o gli strumenti terzi da questo utilizzati si avvalgono di cookie necessari al funzionamento ed utili alle finalità illustrate nella cookie policy. Può conoscere i dettagli consultando la nostra privacy policy qui. Proseguendo nella navigazione si accetta l'uso dei cookie; in caso contrario è possibile abbandonare il sito. X

Sustainable solutions for the environment and for the people
---
In Ngarenanyuki and Oldonyo Sambu Districts, in Tanzania, about 40,000 people have to face widespread poverty, very low standards of education and the lack of services that would allow an adequate social and economic development. Without any economic alternative, local population resort to unsustainable activities that put their lives at risk and damage natural resources on which people survival is based itself: an endless vicious circle. Renewable energies, instead, are a concrete opportunity to improve life conditions in these rural areas: increasing families' health standard, allowing significant savings for fuel and providing new economic opportunities.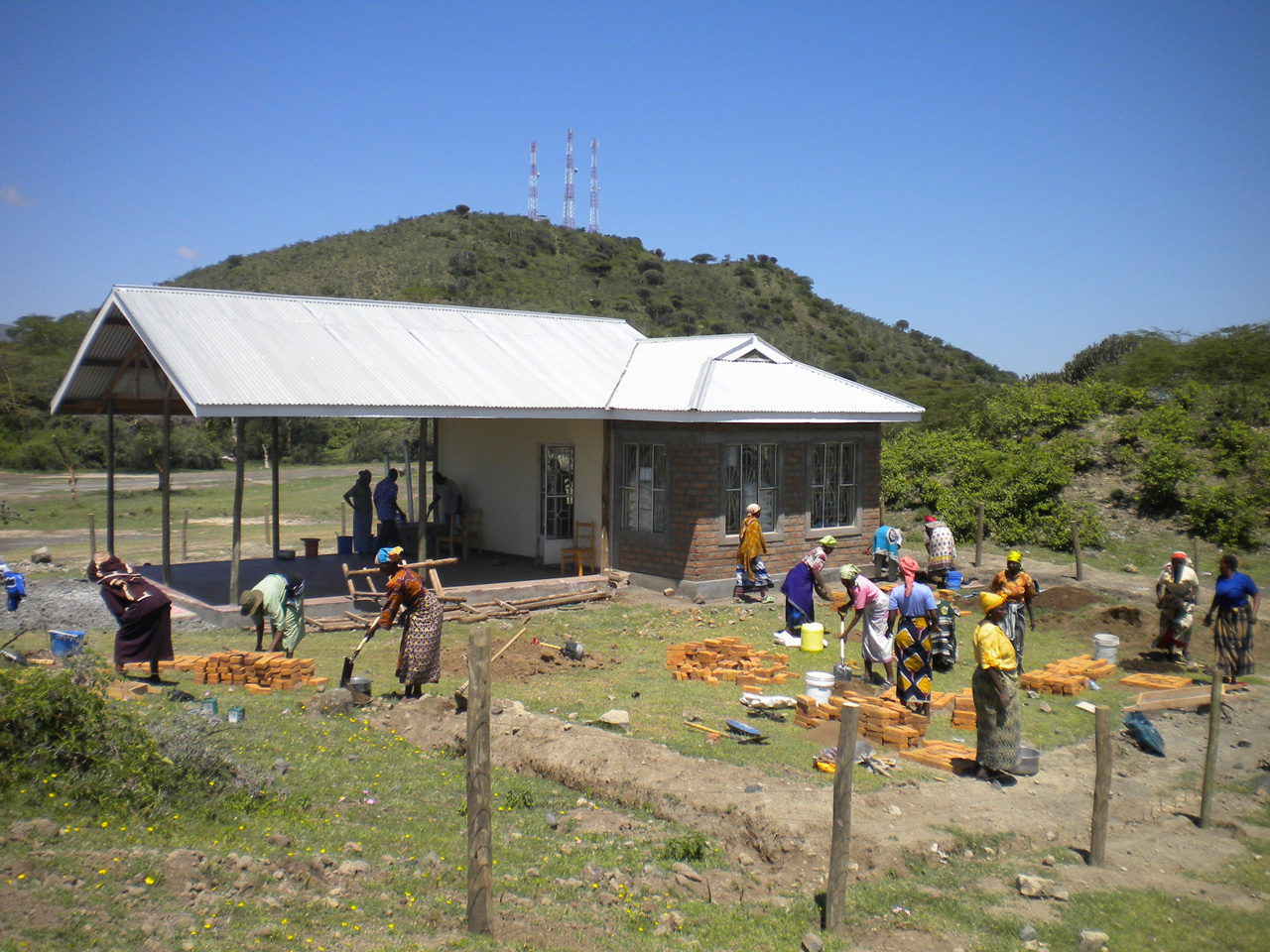 – CERC building in Ngarenanyuki –
We have been working with the community of Ngarenanyuki and Oldonyo Sambu Districts for four years in order to assure the access to renewable energy creating commercial activities and parallel services. Starting from training: together with the staff in charge of energy policies in the two Districts, after specific training courses, we created two Committees who have the task to develop a territorial action plan for resources regulation and management. We also set up two Community Energy Resource Centres (CERC) to which people can refer to identify the most adequate technologies, learn how to use them and gain access to other services — like the Internet or technical assistance.
The installation of Renewable Energy Technologies (RET) like small photovoltaic systems and energy-saving heaters assure today electricity, hot water and Internet access in the local schools. It is a real investment for the students' future of today and tomorrow: an improved quality of education contributes to reduce the overall level of poverty in the long term.
Sanitary services are more efficient today too, because the same interventions have been made in the infirmaries. The health standard has been therefore significantly improved, also due to the reduction of smoke in the houses, that was a consequence of the use of charcoal slack, main and only source of energy to cook and heat the rooms.
Awareness campaigns played a crucial role in the project: with our "Energy Minibus" we visited the villages of the Districts to show to the people, especially to women, the advantages of new technologies even for household activities.
Thanks to a better knowledge spread throughout society and to the training courses, new economic opportunities have grown in the energy sector: production and selling of food dehydrators, energy-saving heaters, jatropha cultivation and other species that can be used as biofuel.
Inclusive and participatory interventions, that take into account the needs of the environment together with the ones of the people who live in it, are an effective response to the challenges of environmental problems and poverty. Renewable energies are also an opportunity to make the whole community willing to take on a collective commitment for the well-being of everyone.